Welcome
Located centrally in Knoxville, Tennessee, I am a licensed psychotherapist who specializes in the treatment of emotional problems, addictions, and relationship issues.
There comes a time when we all need help coming to terms with an emotional problem,  a relationship, or an addictive behavior. Counseling provides that help in a confidential manner with a professional, such as myself, whose dedicated their life to helping others through difficult things. Rest assured that my goal is your emotional well being. That's why I spend a great deal of time honing my craft through practice and study. Though I am a professional, I am no stranger to the challenges of life and having to learn more effective ways of living life. Let's work together to understand more about life and the nature of your problems so you can feel better and be better.
You may start the process by clicking on the client portal tab to initiate the process for scheduling an appointment for in person or online.
"What lies behind us and what lies before us are tiny matters compared to what lies within us." – Ralph Waldo Emerson
Sometimes beautiful paths can't be discovered without first getting lost.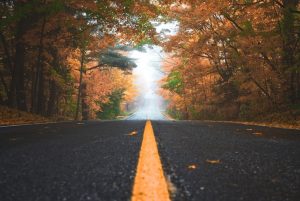 Most people who come to see me have struggled with their issues for quite some time. That's why I use  tools to explore deep seeded emotional patterns ingrained from childhood. My work with people gives them a definitive understanding of why things are the way they are. Yet we cannot stop there. Insight is insufficient when it comes to the improvement of your problems and the path toward well being. We must add the elements of change and healing to experience the true potential of living life well.
Insight is helpful but lasting change requires actions that become healthy habits. Let's go further together.
I've seen people go from depression to happiness, addiction to recovery, and profound relational distress to being in healthy relationships. It all starts with a call for competent help. Well meaning people, family and friends,  will advise you but they often lack the objectivity you need to experience the improvement you desire.